Datacenter Migrations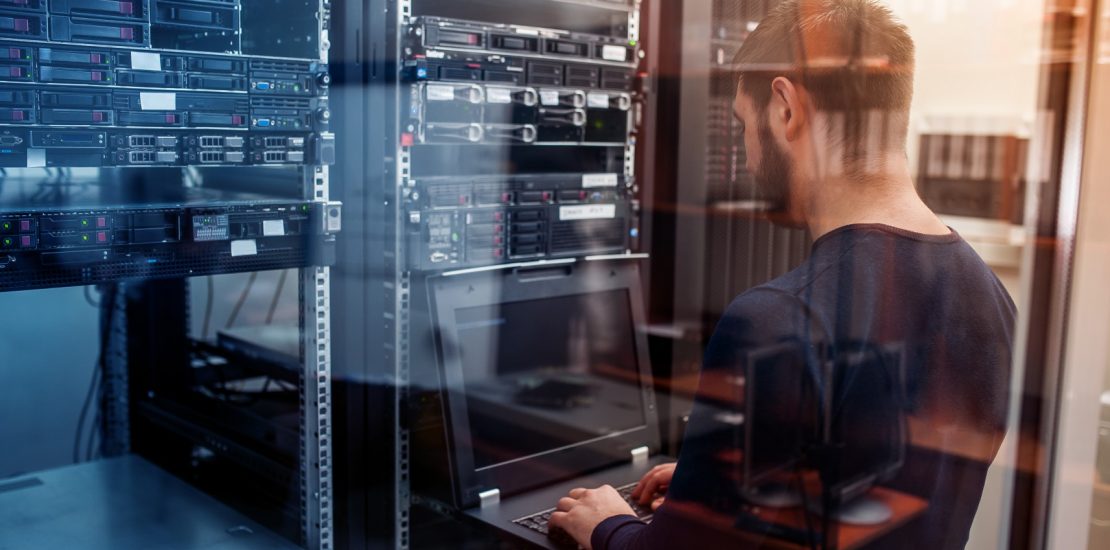 Migrating workloads from one datacenter to another  requires careful planning but can be executed with little to no disruption to the business.
There are many considerations to take into account such as:
Level of virtualization
Physical or virtual move
Understanding impact to business applications?

IP change
Components of the echo-system that require moving together

Network capacity
Data storage encryption
Our team of specialists can assist in the planning and execution of the migration, from the choice of tools and approach, analysis of business applications, impact analysis, project plan & execution.
Active Directory (AD) Consolidations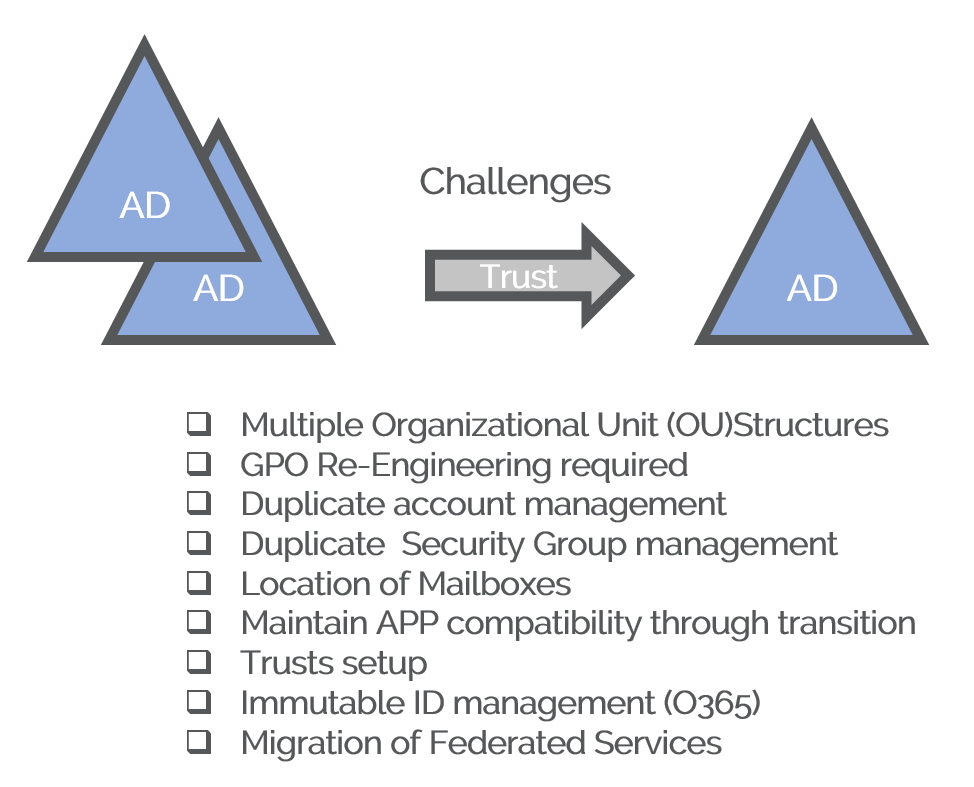 So many mergers and acquisitions occur without properly integrating the IT systems.  It creates a real challenge after the fact when companies end up with multiple AD Forests and Domains to manage in their environment.
Now with the cloud taking on a life of its own and companies wanting to move towards the benefits of cloud based computing, the issues surrounding AD consolidation are amplified.
Most cloud implementations synch from the local Active Directory.  Most cloud services use the users UPN to register the activation license, so in order to avoid service disruptions (ie UPN changes after moving to the cloud) we highly recommend performing any AD consolidation prior to migration into the cloud.
Office 365 Migrations
There are tremendous benefits in moving to Office 365.  We are now seeing a major wave of firms wanting to move their users into the cloud, especially since Microsoft opened a Canadian datacenter in May 2016.
Careful planning is required in order to avoid issues down the road.  Choosing the appropriate synchronization method is key to a smooth transition.
Using Azure AD connect to synchronize your AD users into the cloud is the most common way to achieve enablement.  Careful planning is required.
Using Active Directory Federated Services is the ideal way to ensure a true Single sign-on experience, again careful planning is required.
Our team of specialists can assist in the planning and execution of your migration:
Analysis of the best approach to enable your users in O365
Choice of tools to use
Assessment of AD considerations
Project plan & execution